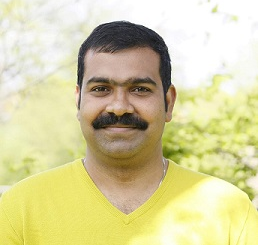 Dr. Amol Kamalakar Bhalerao is the Scientist at Training and Education Center, ICAR-IVRI in Pune, Maharashtra.
Dr. Amol Kamalakar Bhalerao says climate change believers and deniers, both are going to face the impacts of changing climate. Probably, the discussion will go on for few more decades to convince the climate change deniers. By that time, probably, we will loose the luxury of time and situation might become even more challenging. Therefore, proactive actions needs to be taken by those who believe in the happening of climate change.
In this context, during this meeting Dr. Amol Kamalakar Bhalerao will talk on the career opportunities for students to contribute for sustainable development by systematically fighting against climate change. Dr. Amol Kamalakar Bhalerao says it is an appeal to orient youths to align their careers with sustainable growth. Somewhere, everyone needs to understand that our lives and sustainability of our planet is much more important that our careers.