Chennai based importers of organic fertilizer processing machine from Israel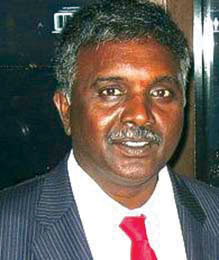 Devahi Tools are mechanical toolmakers since 1994. Under the able guidance of Mr. Munnuswaamy, Proprietor of Devahi Tools, they have recently diversified into agriculture. They are importing organic fertilizer processing machines from Taiwan and supplying in India.
Mr. Munnuswaamy is a tool and dye maker and holds diploma in tool and dye making. As they work in rural areas Mr. Munnuswaamy is concerned with their surroundings and family. "Two generations back the people were very healthy and now the people are different and it affects the mind and health and everything. The only reason is our food which is 100% chemical and children are getting affected more, so we want to bring a change in rural areas through agricultural fields," expresses Mr. Munnuswaamy.
Inspired by Taiwan where 90% of people use organic foods, Mr. Munnuswaamy wants to promote organic fertilizers as well as organic energy.
Raw Materials
In organic fertilizer processing machine from Devahi Tools, raw materials used are leaf waste, food wastage, etc. and cost of these wastage is very less and easily available in markets. "In each and every city definitely the food waste will come to 1 to 2 tons, chicken and mutton waste will come to around 500kilos in the small town. We collect 3 to 5 tons of waste in small town and we convert it in to the organic fertilizer. So the raw material cost is very less, there is no market, there is no pollution, and Government is giving subsidies." explains Mr. Munnuswaamy.
Future plans
They started their first project in Assam tea estate, and have been recognized by Government of India. Mr. Munnuswaamy's future goal is only organic farming. "We want to have one machine here in Assam to educate the people and then we supply fertilizer to all rural areas and all small towns." says Mr. Munnuswaamy. He also says, "Our target is to educate people and they can do this work like collecting all the wastes so that they can get money since the raw material is zero cost and if they sell this fertilizer they can earn Rs 30 per kg and a person can earn Rs 3000 per day."
Our Correspondent
For more information, contact :Devahi Tools,  29/23, Dhanapal Street, Ekkattuthangal, Gandhi Nagar, Chennai – 600032, Tamil Nadu, India Tel: +91-44-27655226
Mobile: +91-9884228943/9003107862  Email: devahitools@gmail.com
Website: www.devahitools.com
Source : Agriculture & Industry Survey