Boosts farming with tourism. Located at Darap, Sikkim
"People of our village are totally depended on agriculture for livelihood. Through tourism we strive to augment sales and marketing of our agriculture commodities. Our guests also become our customers of organic produce grown in the village," says Mr. Shiva Gurung as the drive behind establishing Daragaon Village Retreat (DVR). He started the agri tourism facility in 2007 along with his wife Mrs. Radha Gurung. DVR is located 8 km (10 minute drive) away from Pelling, Sikkim.
Speaking of the unique features of the centre with respect to agriculture Mr. Gurung says, "The location and landscape of our village Darap in the lap of mountain is exclusive. The land is flat and we get sufficient rainfall for agriculture. We are doing traditional farming using local fertilizer."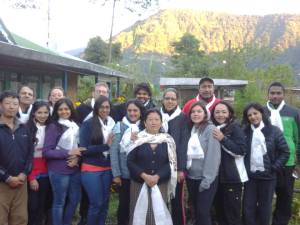 There are seven rooms at Daragaon Village Retreat. Each room can accommodate three guests comfortably. "Throughout 7 years in the business we have served around 450 guests (mostly related to agriculture) within India and foreign countries," informs Mrs. Radha Gurung.
Guests are engaged during their stay through activities like village walk, nature walk, jungle walk, day hiking. "Agriculture activities such as vegetable gardening, farming, collecting firewood and collecting wild vegetable are also encouraged. In addition interaction with tribal people and brief introduction to Sikkim culture makes the stay of guests memorable," she says.
Daragaon Village Retreat maintains an integrated farm showcasing different verticals of farming that makes agriculture sustainable and also offers more attraction to tourists. "In our village, 70% of us cultivate big cardamom. Other commercial crops grown are maze, millet, bog wheat and red rice. We also raise cow, buffalo, goat, pig, and poultry," shares Mr. Gurung. "We grow vegetables too but it is solely for our personal consumption."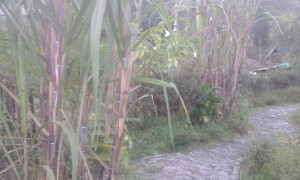 Across the state chemical free farming is practiced by the farmers. "We are not using any chemical based farming inputs in our fields. We use fire ash and medicinal plant locally known as 'Dhotrayfal' to manage the insect attack," asserts Mr. Gurung.
When asked tourism hinders organic farming activities, Mr. Gurung clarifies, "We have many activities. Till date almost all the guest enjoy with our daily life. Actually guests are paying to know and experience the village life. They co-operate with us wholeheartedly."
Erratic weather conditions and change in season pattern are the challenge faced in farming as well as tourism.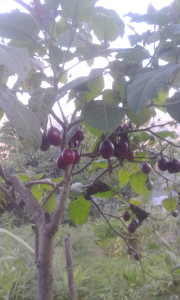 Mr. Gurung recommends agri tourism to fellow agriculturist. He says, "It is win-win situation for all. It is add-on income for us and tourists are happy to experience farming and village life. Minimum one acre of farmland must be retained for farming. On the rest of the available land, in the beginning 2-3 rooms can be constructed for the tourists. Later it can be extended."
'Organic farming without disturbing environment' is USP of Darap village, Sikkim. "We raise our economy from the same. We all are part of Darap Eco Tourism Committee. Committee's main objective is to protect and conserve environment. In future too we shall be committed to work for sustainable agri tourism," he signs off.
Contact details:
Daragaon Village Retreat
(Gurung Home Stay) Darap Viz. Pelling, Namboo Road, West District Sikkim, India
Mobile: 9593976152 , 9775948675
Email: village_retreat87@yahoo.com , gurungranjit04@gmail.com
Web: http://www.sikkimvillagehomestay.com/
Facebook: shivagurung