Produces exclusive variety of brown rice and sells online
Daksh Farm started its online venture in August 2013. The farm was started by Prabhal Mohandas and Sudeepa Prabhal. The farm manufactures and distributes Matta rice and value added products of rice such as flour and flakes etc. "Matta rice is the only rice grown in our farms. We just want to be exclusive with this brown rice variety," clarifies Mr Prabhal, Farm Owner. "Moreover whole grain is yet to catch up in India and we want to be pioneers in the same." The total area of the farm is about 10 acres.
"It is very difficult to get authentic 'Palakkadan Matta Rice' and e-commerce is fast catching up with smart phones having very high penetration levels I know it's the right start," Mr. Prabhal answers as to why he started the venture into the business. "I also want to set an example as how a small farm can reach customers directly."
At the farm eco-farming practice is adopted which is a kind of blend of organic and chemical farming. It is combinations of methods such as crop rotation, flooding along with organic and synthetic agri inputs. The main manure or growth promoter used in is cow dung. Practicing eco-farming method the farm achieves a yield of about 1700 kg per hectare. The farm employs nursery and transplanting to grow rice sapling. "Now we are trying paddy transplanter mechanization," he adds. The farm also procures rice from other farmers at times for specific varieties in matta rice if customer request.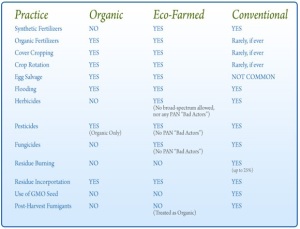 All farm products produced at Daksh Farm are sold online exclusively. The products are shipped through Indian post registered parcel. "100% delivered, about 3% breakage in transit," Mr. Prabhal clarifies. Bulk quantity order that implies more than 20 kg, the rate of rice per kg is Rs 85. About 200 kg of rice is sold monthly on an average and another 40kg is processed into value added products.
The target customers comprise of health conscious affluent people who shop online. The company uses SEO and SMM methods to reach the target customers.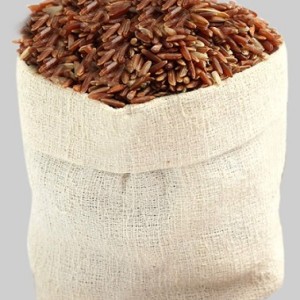 "In present scenario an individual has a competitive advantage of being a specialist. Since it's my product I can ensure quality," shares Mr. Prabhal as the advantage in doing a business which is exclusive to specific variety. However the downside is the lack of range and not being able to meet the taste and satisfaction of the customers.
The main challenge faced is of high shipping cost. "Government can offer discounted rates for shipping agri produce, atleast at rates par with private parcel service providers. If private operators can provide low rates why can't India post," he puts across his concern.
Mr. Prabhal plans to update the mobile app to be able to work in all devices. He has done MBA (marketing).
Contact details-
Daksh Farm
Mannirad House, Coyalmannam, Palakkad, Kerala – 678702
Mob: +91-8281072872
Email: prabhal@dakshfarm.com
Website: http://dakshfarm.com