Is this easy? Or is it a nightmare? Here is a summary of an online debate
Members who participated in this discussion :
• k1jatrophaoils •blue  • perikali  •dcmagri123 • rsrs_in • kanak_p • rmathews • sureshsamuel •venkateurs • bairavan
To connect  with them visit www.agricultureinformation.com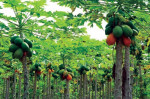 Mr. Harihara Sudhan returned back to India after completing his MS in engineering in US. He wanted to explore his roots and ventured into agriculture. He established a successful tree breeding centre near Coimbatore. His company now successfully offers various services like integrated farming projects, tree planting, agro forestry, commercial retail nursery for plants and trees, and landscape and design implementation.
Member Blue applauds Mr. Sudhan's move back to India and venturing into agriculture. Mr. Gunasekaran too praised Mr. Sudhan, saying, "That was really inspiring and motivating. I have done my B.Tech (IT) and am right now working abroad. I too want to take up agriculture as my profession and want to do something for my country."
Agriculture in India
Mr. Gunda feels success in agriculture in India is difficult. Mr. Raghu Ram, managing consultant, disagrees, saying, "If you do agriculture with the right understanding, you can make money. For example, you can make a minimum of Rs.50k/acre/annum from the cultivation of papaya. You have to choose the right crops for your farmland. You should have good investment. You cannot make profits in small plots."
Mr. Yogesh too comments, "I feel one can make much better profit per acre if one blends agriculture with technology, training and continuous improvement. I am from an engineering field and doing very good business in electrical industry in Mumbai. Now I am planning to venture into agriculture."
Mr. Shajath Ali maintains that Tamil Nadu conducive for agriculture. He states the example of a 63-year old man from Chennai having 20 years of experience in the garment industry, who successfully entered into agriculture. He was awarded the best farmer by the collector of the district. Having started with a capital investment of Rs. 1.5 cr., his project is now valued at Rs.8 cr."
Mr. Karsanbhai G Patel of Tripod Farms in Ankleshwar, Gujarat says, "Today's educated youth are facing a lot of unemployment. They can start their own agri business and be self-employed. They can use their education to bring in the much required change in agriculture. "
Choosing the Right Crop
Mr. Balraj Khathri has a solar power plant, spread over 5 acres in Guntur, AP, which is very hot and humid. "There is 2.5 meters wide space between the solar panel rows. We want to grow some cash crop in this spacing. Our idea is that these plants should help bring the temperature down for solar panels to perform better. Plants should not grow more than one meter, as this can shade the solar panels. Crop should be able to grow under drip irrigation. Manpower used should be minimal," he details, asking for suggestions.
Mr. Sudhan suggests planting ground level vegetable plants like gourds and ground nuts suitable for Guntur weather condition. "They will absorb most of the heat so that the solar panels can perform efficiently," he adds.
Proper Planning
Mr. Ravikumar V, managing partner, Lake Forest Farmtech set up the company in 2007 in partnership with his friends Mr. V Ravikumar, Mr. B K Ravishankar, Mr. Gratian Perez and Mr. R Ramamurthi. He says, "Working in an IT environment for years can drive one to boredom. So we decide to take up agriculture as all of us are nature lovers and have enormous zeal and passion for agriculture."
They did thorough research and planning before setting up the company. "We found that to increase the efficiency and viability of the business, the input cost should be reduced in a price sensitive market. Thus organic and integrated farming was the only viable option. It not only helps sustain but also provides good revenue opportunities over a long term," he says.
"We adopted a unique business model that helps us reach the end customers (with practically no middle men). Hence we put in efforts to identify a market segment that can provide us high margin without any supply bottlenecks. We concluded that if we need to sell our products with a good margin, we should reach out to the customers directly. Hence our research of the challenges that the industry is facing helped us design a business model that addresses them in a unique and better manner."
Mr. Sudhan agreed, "In agriculture, you need a lot of planning. Start small and go slow. Some things will work out and many will not. I would suggest taking it up for a couple of seasons and then making up your mind. Never over extend your resources because after you reach that point all your activities will become highly constrained and you will be living in misery like so many farmers in India. Remember it's a ratio of what you put in and what you get out. There are too many middle men in this market and that has to be removed."
==================================================================
Perikali Trading Company
Terrace garden and landscape solution provider at Chennai, Tamil Nadu. Introduces online sales portal
Since its establishment in 2004, Perikali Trading Company has come a long way. Mr. Harihara Sudhan, founder and business head maintains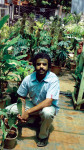 that the company has executed a lot of landscaping projects and is developing their exports. "We have also started to focus more on our online operations," he adds.
Online Sales Portal
The company has recently set up an online sales portal www.greenplants.in for plants and related items like seeds, fertilizers, and pots besides others. "We decided to launch this service since we have been getting plenty of enquires from people who are located in distant places. Many people want to buy from us without having to visit our garden center," avers Mr. Sudhan, adding, "We are currently modifying the entire structure of the website since the current layout is not very user friendly."
Urban Farming
Mr. Sudhan has been focusing on urban farming. "We have helped several customers in Chennai set up rooftop and terraces for producing vegetables. Vegetables like green chilies, brinjal, ladies finger, gourds and many kinds of greens can be easily grown on your terraces as long as you have some water and sunshine and a little bit of energy," he avers.
Nursery Operations
Mr. Sudhan's entire nursery operations began out of raising tree saplings and from there they moved on to other kinds of ornamental and aquatic plants. "From agriculture we understand the business of growing, the economics and various other constraints faced by the farmer like pests, water issues, and weather. This helps us gain confidence in our horticultural venture. We first see what plants are in demand and accordingly get the seeds/planting stock. We fertilize strictly depending upon our pre fixed schedules, and we use only specific insecticides and pesticides," he maintains.
He adds, "We mix a lot of coco peat into our soil mediums as water issues have become paramount. All around the country soil quality has become terrible because of excess use of chemical fertilizers; we use vermicompost and other organic alternatives. We try and add other organic content into the soil. Most of our issues are sorted out if we do these things in a systematic manner without compromising."
The company's landscaping work is mainly concentrated in South India. But they source from growers based all over the country.
The Learning Curve
Speaking about his experiences and future goals, Mr. Sudhan says, "We have completed more landscaping projects and each one brings its own set of issues which in turn makes the learning cycle all the more challenging. I would like to send more of our plants to other countries and I am working towards adding this as a separate full time division of our company. I am also trying to bring in trees from other parts of the world into India. I have identified some species and am working with some people on this."
Contact Details : Kaivalya Garden Center
AL 109, Shanthi Colony, Anna Nagar
Chennai 600040, Tamil Nadu, India Mobile: 9840043379
Email: perikali_trading@yahoo.co.in
Web: www.perikali.com / www.greenplant.in
==================================================================
Join the discussion at- http://bit.ly/17Cu5JO
Source : Agriculture & Industry Survey