Nagpur, Maharashtra based producers of organic farming inputs assure healthy plants and soil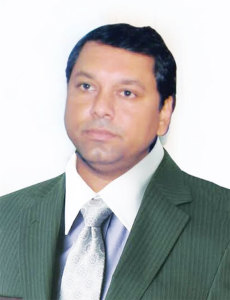 Biocare India, established in 1996, is actively involved in various technical services being offered by means of product marketing in the field of veterinary, agriculture and human nutrition supplies. It presently has fully operational agriculture and nutraceutical division.
The company is primarily involved in organic inputs. The main products offered to the farmers include silicon supplementation in three different formulations and packing, which includes powder formulation derived from natural siliceous sources and liquid formulation, natural supplements like humic acid, bio fungicide, neem based organic supplement, press mud based supplement, and growth promoters etc.
Mr. Atul Kripashankar Yadav, Director, says, "Our products are nutritionally well-balanced." Silica is abundantly available in nature but silica needed by plants (up to 40%) is mostly deficient in the soil. "Looking at the factor we feel there is a huge requirement of plant-specific silicon related products," he shares. A good silicon supplementation could activate various biochemical processes in a plant enabling it to fight against fungal attacks, give protective shield to plant cell against pest and insect attack, increase nutrient conversion and uptake in plants and help plant remain healthy even in stress condition like drought, salinity, toxicity etc.
Although products from Biocare India are focused on nutritional aspects of a plant or crop, which allow it to be used broadly on any crop, Mr Yadav recommends specific application depending upon the deficiency status of the soil. The soil is the sole media for the growth of any crop, and so it has to be kept as natural and productive as possible, he says, and adds that various climatic and polluting factors are increasing pest and insect attack which, he believes, has to be redressed properly through means of organic control management only. He observes, "A good organic supplementation can address both soil, crop and farmer problems properly."
The products offered by the company are useful for all farmers, assures Mr Yadav. He says that since their products are organic, so are always synergistic with other organic inputs enabling the products to blend well with other inputs like vermicomposting or other organic manure. Answering query on using along with chemical products, he says that mix using initially and then gradually increasing the organic input while restricting, to the required level, the chemical counterpart could maintain a non-residual status of chemical in the soil and keep the productivity level at its best. He opines that the appropriate management of organic and chemical inputs while balancing and keeping the soil property intact can increase the yield.
Mr Yadav shares that the company endeavors to reach to the village level and have direct participation from the farmers in ensuring the quality of the program. The company also wishes to extend its services in allied services like soil testing, market assistance, value education propagation etc.
Mr. Atul Kripashankar Yadav is a graduate in Science and craves for scientific approach in business aspect and is happy to help by rendering services to the society at large and farmers in particular.
Our Correspondent
Contact details: Biocare India, Shewalkar Garden, E wing Block 57/ A, In front of VNIT Gate, Gopal Nagar, Nagpur- 440022. Mobile: 9822565830 Email: Biocare.team@gmail.com Website: www.biocareindia.biz
Source : Agriculture & Industry Survey