Hyderabad based developers of phytochemical reference standards for herbal and nutraceutical industry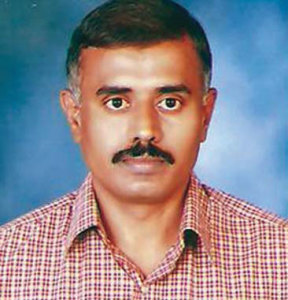 Altavista Phytochemicals was established in July 2009, but the operations was started in February 2010. The firm is located in Hyderabad, Andhra Pradesh. Dr. Sambasiva Reddy is the Managing Director. The firm deals with 25 plant materials and isolated nearly 70-75 pure phytochemicals. The firm's basic focus is to develop reference standards, not as drugs. It deals with vinblastine and vincristine from vincarosea, Acetyl keto boswellic acid from Boswellia serrata, Turmerone rich oil from curcuma longs, sesamin and sesamoline from sesame oil, and other drugs like lysergol, lupeol conessine etc in bulk quantities. Its annual turnover for the year 2012-13 was around Rs. 25 lakhs.
There is a lot of scarcity for phytochemical reference standards. Only few companies are supplying with high cost. For better serving the herbal and nutraceutical industry the firm started isolation of phytochemical reference standards. In 2004-06, the firm cultivated medicinal and aromatic plants near Raichur, Karnataka state. Slowly Dr. Sambasiva Reddy shown his interest towards natural products and to understand the lack of reference standards and then started Altavista Phytochemicals to isolate reference standards to meet the industrial needs.
Dr. Reddy worked in chemistry in different areas like polymers, bio-inorganic chemistry and chiral metal catalysts for asymmetric drug synthesis. After he started medicinal plants cultivation Dr. Reddy turned his attention to natural products.
Dr. Sambasiva Reddy is a M.Sc (Organic Chemistry) from Sri Krishnadevaraya University, Anantapur. He did M. Phil and Ph. D from the same university in different areas of chemistry. Later Dr. Reddy moved to USA as Post-doctoral fellow at University of Mississippi. He was there for three and half years and returned to India in 2005. He started medicinal plants cultivation and later to phytochemical extractions.
Dr. Reddy says "There is good scope for plant based drugs. People who do isolate pure drugs will have better marketing opportunities than simply do extracts. New drugs are not coming up in the last 5-10 years. Actually there is no competition for us in the market. Only 2-3 companies are in the field. The only thing is we have to expose ourselves to the industry. Now we are concentrating on this. We want to develop and isolate standards for nearly 100 plant materials in the coming 2-3 years.''
To a question about future plans, Dr. Reddy replies "that we would like to be one of the top manufacturers in the phytochemical reference standards. We also like to establish algae business in the coming few years, like spirulina, Red algae cultivation and isolation."
Our Correspondent
For further information, contact- Altavista Phytochemicals Pvt Ltd.,
P. No: 22-B, Road No: 2, Venkataramana Colony, Vanasthalipuram, Hyderabad-500 070, Andhra Pradesh. Phone: (40)-23060165, (40)-24022479 Mobile: 09849601776. Email: avpchem@gmail.com Website – http://www.altavistaphyto.com
Source : Agriculture & Industry Survey