Plans to have rubber plantation on 100 acres land. Headquartered in Chembur, Mumbai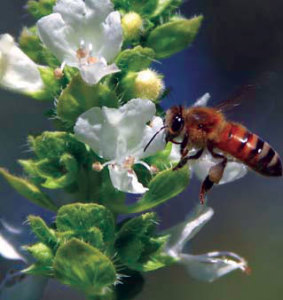 Agasti Associates was established in 2005 by Ms. Pramodini. Headquartered in Chembur, Mumbai, the company clocks an annual turnover of Rs. 24 lakhs. The company is into rubber plantations, horticulture, and medicinal plants. "We are focused on agriculture development using the green growth concept. We have already bought 20 acres of agri lands and are in the process of acquiring another 80 acres land to develop our own rubber plantation. We occasionally grow medicinal plants also. For our sustenance, we grow vegetables for the local markets," says Mr. Nitin Rane, business development associate.
Diversification into Rubber Estate
The company diversified into rubber plantations foreseeing the future growth potential of rubber plantations in Maharashtra. "Now in Kerala, the rubber plantations have reached saturation and no land is available for growing rubber but the demand is growing. The climatic conditions here are similar to Kerala that suits rubber plantations. We have checked with the rubber board and we have identified the potential non-traditional rubber growing areas here. Hence we are working with this idea," explains Mr. Rane.
Research
The company visited several rubber estates in Kerala to research on rubber plantations. "One of our financial partners is from Kerala who owns a 10-acre rubber estate. We also visited bigger rubber plantations owned by companies. They are actively guiding us and we are working on a business relationship with them. We have hired manpower with experience in rubber estates of at least 2 years from there," maintains Mr. Rane.
Land Selection
Mr. Rane informs, the land has to be typically a slope and water should not accumulate otherwise the roots will rot. Rainfall should be a minimum of 2300 mm per annum. "We need to put proper irrigation facilities in place for watering the plants. The land and water conditions in coastal Maharashtra are ideal for rubber growth," he adds.
Challenges
The main challenges faced by the company are infrastructure and manpower. "Local manpower cannot be used because they are not keen on working in the field. We are dependent on migrant laborers from Bihar and Orissa, which works out costlier. Considerable investment is involved when they move with family as we need to take care of their kids' schooling. Language is also a barrier," says Mr. Rane.
Return on Investment
Speaking about the investment and return on investment Mr. Rane maintains, "Our capital investment is about Rs. 50-60 lakhs. The cost of saplings could go up to Rs. 75 lakhs and with recurring expenses, our investment could go up to Rs. 1.20 crores. We are hopeful of getting the investment back in 10-12 years."
He adds, "Additional benefit of a rubber plantation is in the form of carbon credits. Some states like Madhya Pradesh and Rajasthan have identified private forestation eligible for carbon credit. Maharashtra has not yet identified the same. We have taken it up." Mr. Rane is a commerce graduate with specialization in import and export trade.
For more information, contact : Agasti Associates, Prathamesh, A 9 B S D Society,  Near Fine Arts Center, Ramchandra Chamburkar Marg, Chembur, Mumbai 400071  Mobile: 9821917560 Email: nitin_r9@hotmail.com
Source : Agriculture & Industry Survey