Organic cheese making farmstay established by bollywood film producer turned cheese maker. Located at Coonoor, Nilgiris, India
A family run farm, 'Acres Wild' is one stop to unwind from the stress and feel close to the nature. It was established in the year 2003 by the renowned director Mr. Mansoor Khan who gave us movies like 'Jo Jeeta Wohi Sikandar' and 'Qayamat Se Qayamat Tak'. The films left a lasting impression and so his organic cheesemaking farmstay, situated in the picturesque location in the hills. Mr. Khan left his celebrated life in Mumbai to live an absolute non-urban life at Coonoor, Nilgiris, India. He speaks with us about setting up the farm, its operations as well as his thoughts on nature and life. Excerpts:
I left the city to live a distributed life instead of a concentrated life. It implies we live in harmony with the nature at Acres Wild. We grow our own food here to best of our ability without overloading the soil or ourselves, maintain a small dairy unit, make fresh gourmet cheese from the daily produced milk and provide cottages to the people to experience this amazing life.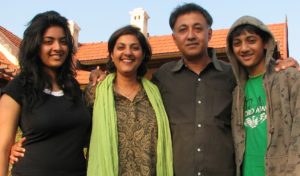 Spread in 22 acre, ours is small setup but sustainable with organic farming, rainwater harvesting system, bio-gas to generate power and cooking fuel, simple cheese making unit and cottages for travelers. The farm has natural forest in 1/3 area. Myself and my wife Tina wanted to uphold it as it is because we believe nature is forest. In addition, to have bio-diversity we have also grown different kinds of trees. These are not only the fruit trees but other wood varieties as well.
Over the period of time our farm became self-supporting and local. Everything happened in its own pace of time. In the 2003, the condition of soil was extremely bad. It was not fit for farming so we let it rejuvenate naturally. We left the soil free for five years and never intervened. Gradually the grass started growing unevenly but it grew. Our cows grazed the grass, dropped the dung and urine. In this way soil got the biomass for restoring its nutrients. Now we grow seasonal vegetables and grains for our personal consumption while fodder for our cows. Our farming practices are absolutely chemical- free. We decompose all the farm waste into manure. The plants are fed with this manure and slurry from bio gas unit.
Dairy
We have only 10 cows, mix of Holstein Friesian (HF) and Jersey breed. The cows are fed with green fodder and dry fodder along with the free graze in the farm. The green fodder is grown in house. We also give azolla to our cows. Azolla is extremely easy to grow, environment friendly and packed with nutrients as required for the growth and good health of the cows. Dry fodder is bought from the market.
HF is cross breed of desi cow yet it is a delicate breed. It demands high medical attention but we have learnt to take care of the cows with each passing day and we are also able to get the medical assistance from veterinarians so it is manageable. Everyday milk produced is 40-50 litre. We use milk for our personal consumption and remaining is used for making gourmet cheese.
Cheese is produced in different varieties such as Gouda, Colby, Cheddar, Parmesan, Feta etc. We also make flavoured cheese for that the herbs required are grown in-house like thyme, rosemary etc. All our cheese varieties are made of microbial rennet and therefore 100% vegetarian. It is managed by wife Tina. Cheese is sold under the brand name 'Acres Wild' at local outlets in Coonoor.
One kg cheese is produced from 10 litre of milk. Everyday approximately 4 kg cheese is produced. At our place the cheese is allowed to age naturally without any rush on increasing the production because we want to maintain the present operations as it is going on. We provide 2 days cheese making course for our guests at the cottages.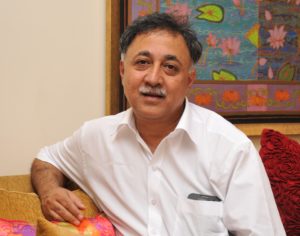 Cottages
There are four cottages equipped with all amenities as required for the living the life close to the nature. When we moved in here, I felt to share the idea of living a non-urban life with others thereby we built the cottages in 2004. The cottages are built with sundried bricks and rest of the architecture is in alliance with the nature.
We do not advertise about our farmstay because we do not believe in selling. Our guests must have the joy of discovering Acres Wild so they find us either through our website or from word of mouth reference. We have 45-50% occupancy round the year. 10 people are working in the farm. Everyone is trained in multiple activities so we overlap their duties based on the requirement.
We would continue our present operations maintaining same herd size, cheese production and cottages. I am having the background of engineering and film making but formal education is not the only way to learn and acquire knowledge. The farm has been set up and managed exclusively through self learning. At our farm we strictly do not use chemicals, follow simple processes and grow local crop varieties. We learnt it all in different ways. Self learning gives confidence to continue and strive for excellence that is ultimately contending. Living near to nature and in compliance with local system is enduring and peaceful. Experience it with us.
Contact details:
Acres Wild
No 1 Tiger Hill, Coonoor 643 101, India
Phone: +91 94426-63881
Email: acreswildfarm@gmail.com
Web: http://acres-wild.com/