Promotes farming system to help farmers prosper. Also established rural museum exclusively for agriculture
'Aavartansheel Kheti' is the farming model that ensures prosperity of farmer, food security of the nation and ecological balance. It is crafted by Mr. Prem Singh, 52, farmer from Barokhar Khurd, Banda district, Uttar Pradesh. He maintains an integrated farm on 32 bigha area. Mr. Prem Singh is not only a success story of rag to riches but he is a man who has and is revolutionizing Indian agriculture. Through his farming model he promises every farmer to have a flourishing life. Besides, to motivate and magnetize youth towards agriculture he has set up a rural museum, Humane Agrarian Center. He gives a brief walk-through to his life as a farmer, deep insight into aavartansheel kheti and explains about rural museum. Excerpts:
I completed my education in 1987. In those days salaries in jobs was not good so I decided to continue farming like my father and grandfather. Following them I too did chemical based farming till 1989 but gave it up the same year because I realized my production cost was increasing every year and bank interest was mounting up at faster pace. In addition, I was dependent on others to run my farm mainly the fertilizer! It was not acceptable to me therefore I started organic farming towards the end of 1989.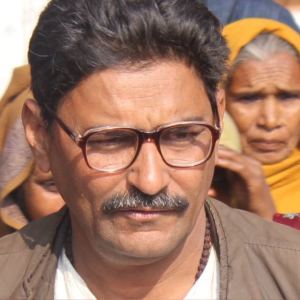 The first step was to meet the crop production requirements naturally without spending money. It included seeds, fertilizer and water. Seeds were preserved, livestock based fertilizer was produced and rainwater harvesting system was installed. It all happened one after the other. Putting all my learning and experiences I designed the 'Aavartansheel Kheti' farming model in 2010.
Our Indian farmers are hard working but lack the awareness and are our crippled with debts from all corners in their respective lives. Farming is certainly profitable if farmers plans his life properly on three prime aspects – (1) How to earn every day? (2) After 20 years how will I meet major expenses like children education or marriage? (3) Essence of my life? Answers to all these questions lies with aavartansheel kheti.
Aavartansheel Kheti is comprised of five important elements. Fruit and wood orchard, animal husbandry, horticulture, value addition and connect with social issues. I divided my 32 bigha farm into three parts. In the first section I grew different types of fruit trees and timber. In the second section I have a mix of livestock like dairy, poultry, goat and fish farming. Finally in the third part I do multi-cropping. I grow the crops in alliance to my farm soil and weather conditions. I never go against the nature and recommend fellow farmers the same.
Fourth element is processing farm produce. This implies farmer must try and sell the value added product that means sell mango pickle instead of mango. To share my experience, I was in debt till 1995 even after taking up organic farming and including so many features in the farm! Then the change came when I set up processing unit at the farm. I started making candy from amla, oil from mustard seeds, flour and porridge from wheat and so on. As a result I got the breakthrough in my life.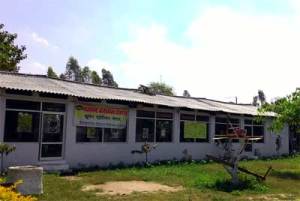 Lastly it is vital for every farmer to associate with some social cause such as education, women empowerment, and exploitation etc. It is mandatory that social connectivity of every farmer should be alive and active.
Answers to above questions – animal husbandry gives everyday earnings to the farmers. Post 20 years the bulk expenses can be met from fruit and wood orchard. Annual production expenses and support earnings are met from the sale of horticulture crops. Value addition leads to prosperity. Finally essence of life can be attained through the social connect.
Further, if this model is practiced then there are four main long term benefits achieved. [1] Ecosystem gains the much required balance. [2] Balanced food is obtained (fruits, vegetables, animal based products and cereals). [3] Health is secured with residue free and nutrient rich groceries. [4] Farmers attain prosperity. Many farmers in our district are implementing aavartansheel kheti. Consequently it is called as green belt of Bundelkhand region.
As per the fifth element of aavartansheel kheti, 'social connect' I have set up a rural museum named as Humane Agrarian Center (HAC). Once I was free from my debt I thought it was time to return something back to the society. Now, I am a farmer so I can work best in and for farming sector! After discussion with fellow farmers it was realized there was no center exclusively for farmers that acts as mode to enhance their confidence and pride! Moving on, I established Humane Agrarian Center (HAC) in 2011. The main motive of this museum is to attract youth towards farming and enlighten existing farmers with this farming model and other avenues to help them have an affluent life.
I thought it was vital to set up this center for the upliftment of the farmers. We cannot expect anything from the Government. Parliament is the den of fools! They lack the know-how on the Indian agriculture and just to gather the votes they want to set up International farming models in the country without accepting that we too have many good things! Due to all this farmers are suffering and committing to suicide. To make an attempt to put the end to all these unfortunate happenings in farmers' life with 100% self-funding I had set up HAC.
We receive numerous visitors every day at our farm and HAC. Many of them are young boys who are talented and enthusiastic to work but lack the financial resources. To assist them we are setting up "Farmers Incubator". Through this plan we want to raise funds up Rs. 3 crores. Money shall be given to 200 progressive youth as interest-free loan. I shall provide them consultancy free of cost to set up their farm. Post five years youth shall return back the principal amount without interest. Discussions are going on with some people as well as we wait for some new proposals.
I would like to insist one thing more, aavartansheel kheti surely will lead farmer to success provided he keeps working with 100% perseverance putting his mind and soul in his farming venture. If not, then do not crib/cry/complain!
(As told to Shweta Dhanuka)
Contact details:
Mr. Prem Singh
Humane Agrarian Center(HAC)
Barokhar Khurd, Banda District – 210001, Uttar Pradesh, India
Phone: +91-9415557444, 05192-225005
Email: farmerprem@gmail.com