Shimoga, Karnataka based producers and suppliers of spices and exotic fruit saplings
"In my nursery the saplings are developed from old roots in fertile sub-soil without any use of chemicals. I am not in favour of hi-tech technologies as it is capital intensive. Instead I follow the footsteps of my forefathers! As the saplings are developed from roots the survival rate is better and has good resistance to diseases," says Mr. B.R.Krishna, founder, Varashree Nursery.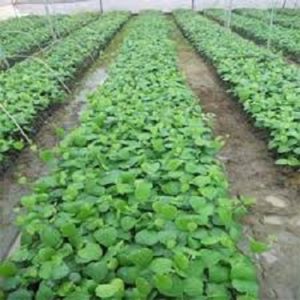 Varashree Farm is one stop for the saplings for spices and exotic fruits. "We have fruit varieties from Malaysia, Thailand, China, Burma and other countries. We have more than two varieties of each fruit like guava (four varieties), mango ( 7 varieties from Thailand), sapota (5 varieties), litchi (2 varieties), water apple (3 varieties) and so on. All these fruits have some distinctive features such as seedless litchi from China, custard apple that bears 1kg/fruit from Thailand, seedless jamoon weighs 50g/piece, gumless and pink in colour jackfruit from Thailand yields all 365 days and so on," he adds. It was set up in 2011-12 at Sakrebail, Shimoga, Karnataka. Since then saplings are supplied to more than seventeen thousand customers.
First the rich soil (sub soil) is collected from 3-4 feet deep pit of any farmland. It is dried and mixed with trichoderma, farm-made compost, tricho capsule and power capsule. "It is then wrapped with plastic sheet and microbes are allowed to get multiplied. Trichoderma avoids fungus growth. Root gets coated with trichoderma which will resist the fungus," he elaborates the process. In 10kg soil, 3kg of compost+ gravel soil is mixed for aeration. Gravel soil is added as it cost effective than sand. "We also add ash of paddy husk. The medium differs for different crops." The saplings are checked for moisture content before the dispatch.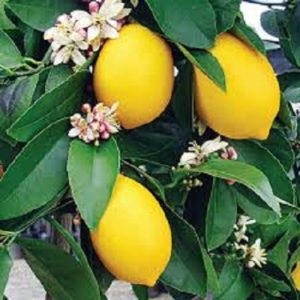 When asked about the sourcing the mother plant of exotic varieties, Mr. Krishna says, "We imported it and then multiplied to developed new saplings." He has crafted his own innovative ways to develop the new plants. He divides the as sun loving and shade loving plants. "Arecanut is sun loving plant so I have supported pepper vine to it. I have grafted pepper plants for wet land by grafting pepper on to a wild hipli (Colibrinum). Also we have created 'Multi Storage Crops Design'. In this system we grow many crops simultaneously thereby this is regular income," he asserts.
Annually 10-15lakhs plants are developed and 90% are sold while 10% collapse. The plants are developed as per the order received. "We take 50% advance. We usually develop the saplings according to the market sale," he shares. Cordial relations are maintained with all the buyers. "We maintain a proper record of buyers along with their contact details. They are free to call us anytime for guidance."
Sapling's selling price is fixed including cost of the seed + soil, maintenance, infrastructure, wear and tear, labour. "It depends on the plants too. Sometimes because of high intensity sunlight, plants might die then we will levy on the buyers a small percentage."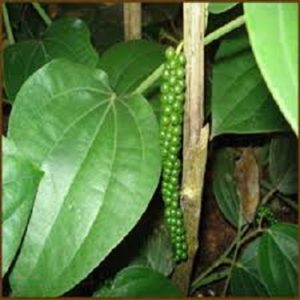 In order to have 100% survival of new plants, Mr. Krishna suggests, "First the saplings must be transported with utmost care ensuring no spoilage. Then it should be put in the soil very next day. Maintain the moisture level by adding adequate water. Check for weeds or pest near the saplings. Feed the plant well with manure. If chemicals or half organic compost are added near the roots there is high risk that roots will be damaged. And the plant can collapse therefore be careful. For first few days monitor the sapling daily."
Speaking about his farm he says, "My arecanut farm is 30 years old. Arecanut is intercropped with pepper and cardamom. I cultivate cocoa too. It is an amazing crop as it gives good profits and improves the soil fertility with its' leaves mulch. Cocoa yields fruits for 365 days however in December – January the yield is less. Thus in between cocoa we have grown nutmeg and cardamom." Cocoa is sold either to Cadbury or Campco. The crop grows well but selling price varies like last year price of cocoa was Rs. 230 and this year it is Rs. 160! It is extremely fluctuating.
He concludes, "I am doing farming for my happiness. I want to grow more and give food to the world."
Contact Details:
Varashree Farm and Nursery
Sakrebail, Gajnur (Post), Shimoga – 577202, Karnataka
Phone: 09449742477
Email: krishnabr10@gmail.com
Web: http://www.varashreenursery.com