Producers and suppliers of finest black and green tea. Also deals in spices and essential oils. Based at Coonoor, Tamil Nadu
Tamil Nadu Tea Plantation Corporation (TANTEA), a Government of Tamil Nadu undertaking was established in the year 1976 with a primary objective to rehabilitate repatriates from Sri Lanka under Shastri-Srimavo Pact 1964. Nearly ten thousand repatriates were given job, residential facilities, medical facilities, crèche and school facilities etc. TANTEA played a vital role in uplifting their livelihood. Company has grown manifold into a multi-million dollar industry and now reaching out to new markets at home and overseas.
In total TANTEA have 5028.528 ha extent of farmland. 4311.038 ha area is covered at the moment with rich plantations and the remaining area has swamps, roads, buildings, wells, etc. "We are one of the biggest black tea producers in India with high quality clonal tea plantations spread over nearly 4300 ha in Nilgiris and Coimbatore districts of Tamil Nadu," says Dr. Rajeev K Srivastava, Managing Director, TANTEA.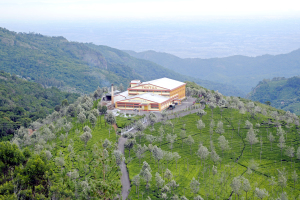 Products
Black and green tea is produced traditionally as well as processed into different flavors to meet the changing beverage trends. Apart from tea, organization also produces and supplies spices such as cardamom, black pepper, white pepper, cinfresh and cloves etc. Besides, eucalyptus oil is one the popular product of the company.
Unique Feature
Purity is the prime feature of TANTEA products. "All our products are unadulterated. These harvested from our own gardens and processed in our own modernized tea factories. No artificial flavour is added and natural taste is guaranteed. Especially, our green tea has an amazing flavour," shares Dr. Srivastava.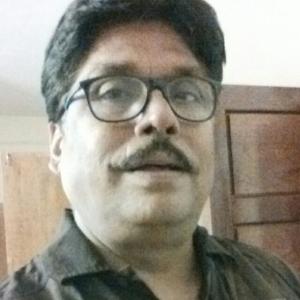 Dr. Rajeev K Srivastava, Managing Director, TANTEA
Premium Products
Star product of TANTEA is Green Tea. The green tea liquor appears yellowish green with good natural taste. It is manufactured by steaming process to retain natural bio-chemicals available in green tea leaves and arrest fermentation. It is highly rich in antioxidants. "In order to reach the masses we are selling our premium product, 'Green Tea' in retail market at affordable prices," he claims.
Pest Management
Plantations are being secured from pests by applying mild chemical pesticides, whenever necessary. TANTEA only uses chemicals permitted by Tea Board. "In organic field zone natural pesticide such as `panchakavyam', and 'dasakavyam' are being used," he avers. Currently organization has 7.5 ha organic tea plantation certified by ISCOP, Coimbatore. Farming inputs used exclusively are organic manure, cow dung manure and PSO 6 organic compost manure.
Productivity Increase
Dr. Srivastava states, "Normally, production loss is found in aged plants and hence to improve productivity and obtain good liquor in GTL, pruning is done once in four years." During pruning, the wastage of pruned materials is buried thus the soil health and moisture is retained in plantation in regular intervals. "We depend entirely on rains for irrigation. However we carry out contour trenches works for soil and moisture conservation works," he adds.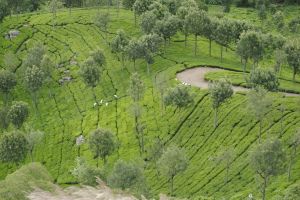 Sales Network
Every year organization harvests 300-350 lakh kg of green tea leaves that produces approximately 73-80 lakh kg black tea. It is sold through auction and retail sales. Approximately 98% of tea produced at TANTEA is being sold through tea auction centers at Cochin, Coonoor and Coimbatore while the rest 2% is sold through retail sales.
At the auction center tea grades auctioned are OP,BOP, FOP,BOPF, GBOP, FBOP, BOPD, FBOP, P.F. PD,RD,SRD,SFD, FD & GD. In retail sales, following varieties of tea have been introduced so far hotel blend, kurinji, kurinji gold, broken orange pekoe, lawson tea, green tea , dip tea, plan masala, cardamom, ginger flavoured tea, green tea pearl, white tea, tiger hill – op – premium, green tea (peppermint flavor), organic tea, cinfresh, black pepper, white pepper and eucalyptus oil.
Company also has good dealer network to make the products readily available in the South India and other nearby states. "During 2015-16, 70 new retail dealers have been appointed and total number of dealers as on date is 219 in Tamil Nadu. Also district wholesale dealers and regional marketing agency are being appointed for other states," he informs.
Popularity in Consumer Market
In order to reach more people, company has stalls at popular places across the state such as Trichy International Airport, Vandalur Zoological Park, Guindy Children Park-Chennai, Secretariat-Chennai, Kabaleeswara Temple-Chennai, BHEL-Trichy, Collectorate-Coimbatore, Madurai BSNL exchange-Coimbatore, Mahatma Gandhi Hospital-Trichy, Government Hospital-Tiruvarur, Theni, Bus stands-Trichy & Coimbatore, Tea Park-Doddabetta, etc.
Apart from Tamil Nadu, tourists and consumers from all over India are aware of TANTEA products." We participate regularly in flower show, fruit show, vegetable show, spices show, summer festivals, trade fairs, etc. Our products are readily purchased by the visitors at these events as well as by other participants. This year 2015-16, TANTEA sold products worth Rs.4.82 lakh in flower show and fruit show. Moreover, we get repeat orders at http://www.ebay.in/," he explains on product popularity in the country.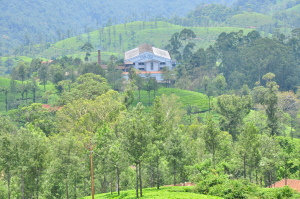 Pricing
Compared to other private brands, products of TANTEA in the retail market are priced less.
"All the private brands are backed with glittering advertisement but we stand in the market solely by quality. We give value for money to our buyers. We do not use any enzymes, colouring agents or artificial flavours. We bring garden fresh natural products in the market. Once TANTEA products are tasted, nobody will seek any other brand," he affirms.
Achievements
Children of many repatriates have become graduates, engineer, doctor and one of them is I.F.S. officer. "This speaks of volume about the success of TANTEA in improving socio-economic conditions of Sri Lankan repatriates," asserts Mr. Srivastava with pride. "In addition by planting 4311.038 Ha of clonal tea plantation, TANTEA became one of the largest clonal tea plantations in South India, harvesting approximately 350-400 lakh kg of GTL/annum."
Organization has constructed 8 modern state of the art tea factories (two orthodox and six CTC) having an installed production capacity of 12 M.kg tea per annum. TANTEA has won Golden Leaf Award Southern India 2015. "Above all we are offering unadulterated tea in retail market to reach common man at affordable prices," he adds.
Dr. Srivastava has taken over charges of Managing Director, TANTEA on February 2016.
When asked about the changes he brought in the company since then, he says humbly, "Intense use of technology. Field operations of all 8 divisions in Nilgiris and 8 factory operations are monitored through latest communicating facilities namely `whatsapp'. Instructions are issued then and there. Necessary action has been taken to catch a `Tusker Elephant', threatening lives of workers at Cherambady Tea division through Forest Department." One regional marketing agency at Odisha is appointed and one district wholesale dealer at Virudhunagar has been appointed. It is proposed to put up CCTV camera at factories and packing section for proper monitoring and improving quality. All efforts have been taken to fetch higher rates at the auction centers. "Besides all, GTL production has increased and cost of production and manufacturing cost is reduced," he adds.
Future Plans
Company is exploring possibilities to gradually expand and convert existing tea gardens into organic in a phased manner. It plans to concentrate more on retail market and shall launch different varieties of new products. Sharing an example Dr. Srivastava says, "We planned to sell green tea as ready to drink. It shall have an eco-friendly pack. In green tea, we shall introduce more flavours such as jeera, cinnamon, lemon and honey in a couple of months. In this way the tea will be loaded with health benefits." It is also proposed to appoint district wholesale dealers in the rest of the districts of Tamil Nadu and regional marketing agency in other states. "We believe in quality product and work in pursuit to it," he signs off.
Contact details-
The Divisional Manager (Sales and Marketing),
TANTEA Complex, Coonoor – 643 101 , Tamil Nadu
Tollfree No: 1800 425 1262
Fax: 0423 – 2232229
E mail: tantea1992mktg@gmail.com
Web: http://tantea.co.in/products.html