Shares details on Betta Privilege Act and achievement of his farmers' group
"We have a Betta Privilege Act 1956 in our Uttar Kannada district. It is applicable only in our district. According to this act, farmer having 1acre of arecanut farm can utilize 9acres of forest land. We can use green leaves, fruits, non-timber products but we cannot cut the trees and sell it! We cannot use timber. We have to plant the trees or we can grow fruit trees but not permitted to cut forest," says Mr. Ramakrishna T. Hegde Alagod, arecanut growing farmer. Using this facility he has been successfully switch to chemical-free farming practices.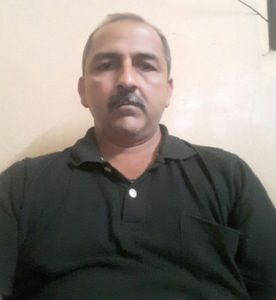 His farm spreads in eight acre, located at Alagod village, Siddapura taluk, Karnataka. He is growing vanilla, coffee, pepper, banana, nutmeg, cardamom, arecanut (main crop) and forest products precisely kokum (Garcinia Indica), and Malabar tamarind (Garcinia combogia). "Arecanut is major crop and others are auxiliary products. Kokum is high-demand product. It is called as forest product as no one will grow it in their own land instead it is naturally grown in forest because monkeys or birds would have eaten the fruit and dropped the seeds," he shares.
His farm is certified organic. He sells all the farm produce at premium price through his farmers' group named as Malanadu Savayava Krishi Parivara. "We have license for fair trade and organic. We are satisfied with the returns we are getting turning organic. It is double gain for us as soil is healthy and we earn good profits," he asserts.
Mr. Ramakrishna grows Sirsi-Siddapur variety of arecanut, a local variety. "It has both white and red colour. After the arecanut ripens it is called 'Chali'. If the arecanut is raw (green colour) then inside arecanut will be red in colour called red arecanut," he explains. In one acre area 600 new plants can be accommodated. 'But now it is 600-800plants. This is because in the beginning we plant arecanut with 12ft gap. Later after the plant becomes big, then for 6ft we plant new plant."
Arecanut is cultivated in seven acre while one acre area is used for growing fodder for the cattle. Fodder variety grown is local. He rears 5 red sindhi breed cows and sell milk to the consumers directly at Rs. 60/liter. "I also prepare organic ghee and sell it at Rs. 600/kg," he shares.
When asked about the fluctuating prices of agricultural commodities, he responds, "Yes! The prices are never stable and we are not sure about our income ever. However, by God's grace in our region we farmers collectively deal with the problem and are able to find a solution. For example – in 2008-09 we all grew vanilla and got good production but marketing was a big problem! Further the selling price dropped down to Rs. 40/kg. Therefore our farmer group of 10-12 farmers along with other 200-300 farmers invested on common curing system. Through this system 600quintal of vanilla was dried and our final product was ready. We sold dried vanilla at Rs. 160/kg collectively. It encouraged us to stand united and attain strength to cope with all hurdles. Now we are practicing the same system of curing of pepper and other products too."
With premium price earned from selling dried vanilla farmer group purchased agri tools and machinery such as weed cutter, chain saw, solar, biodigestor, electric fence, irrigation and developing farm pond etc is now helping them in their production and processing activities.
Mr. Ramakrishna completed post graduation in Economics from Dharwad University, Karnataka. "As I belong to agriculture family I was inclined towards farming therefore after completing education I choose to become a full time farmer over a corporate job," he concludes. Agriculture certainly is full of challenges but it can be dealt with if farmers jointly try to solve it. Mr. Ramakrishna's success story is proof of the same.
Contact Details:
Mr. Ramakrishna T. Hegde Alagod
Farm address: At-Alagod, Post-Gunjagod, Taluk-Siddapura – 581355 (Uttar Kannada Dist)
Phone: 09449922129
Email: rthalgod@gmail.com