Description
HCMS is organizing a 2 days Aloevera Processing unit and Certification Training Program at Pink City Jaipur on 2nd and 3rd July (2018). You can have complete guide to Aloevera and Herbal products Processing, Packaging, Production. Certification ,Documentation and Management System. Marketing of Herbal Juice, Gel and Pulp. Valuable information is compiled from Technicians, growers, research trials, and the author's own experience. Includes buyers, sellers, and other resources. Practical Training provided by the Technical experts having experienced of 12-15 years. Attendee could be individuals, Co-operates and rural farmers. Session includes market strategic, availability, future, trading and export opportunities various knowledgeable information available for entrepreneur. Training also include knowledge about org.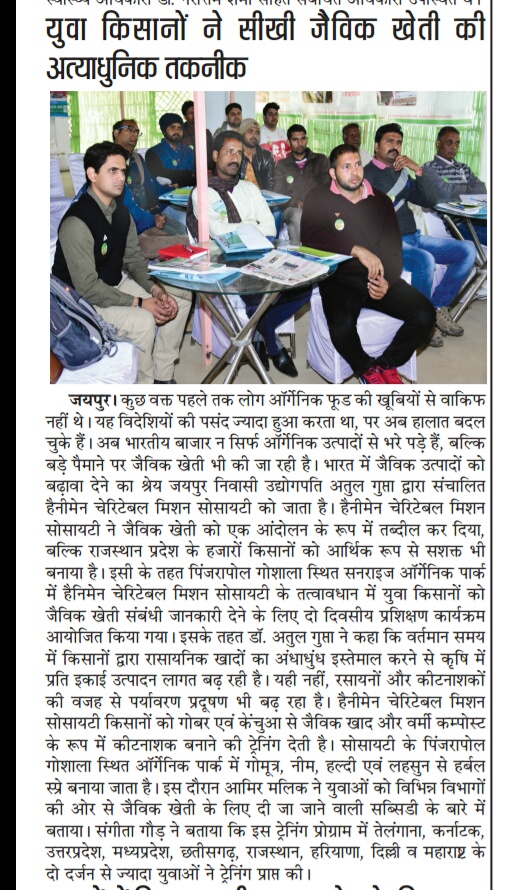 OBJECTIVES OF TRAINING PROGRAM:-
1.The complete information about Herbal and Agro Processing Unit like place,
unit area required & Team Structure.
2.Technical knowledge about marketing and export.
3.How to extract pulp from Aloe-Vera leaf?
4.How to extract Juice from leaf?
5.Before starting Extraction Of Juice what parameters has to be taken?
6.Detail Description about Preservatives.
7.Include field level primary processing /value addition activities.
8.Converting your business into small scale industries ?
9.Marketing aspects & services?
10.Profit percentage from single buyer and how much it is effective?
11.Surety of certification and standardization of material Including License.
12.Pulp processing process will practically demonstrated by technical person from our company.
13.List of Government certificates Required ?
14.Employment to unemployed people?
15.Safety about climatic diseases ?
16.Packaging & Processing.
17. Research and Development.
18.Industrial Visit.
19.Description about Equipment.
STRUCTURE OF TRAINING:-
First day Theory knowledge.
Second day Practical Demonstration, Trainees practical sessions & Certification Ceremony.
BENEFITS OF TRAINING COURSE:-
If you start your own processing unit, you generate a income of Rs.2 to 5Lakh per month & provide employment to 100 of peoples.
Learn proper Techniques for the formulation of Aloevera Products.
Learning proper Financial information of these products for expansion & Marketing of Business.
Learn Trading & Exports techniques.
Helping farmers to establishing their own small scale industries (MSME) (SSI)
Knowledge for the professionals to enhance their skills & Income.
TRAINING DETAIL:-
Training Duration:- 2 days
Breakfast: 9.00 am to 10.00 am
Training Time:- 10:00 am to 5:00 pm
Training Place:- Jaipur
Lunch & breakfast included.
You need to bear traveling and lodging charges.
Please note Registration fee for training session is Rs. 15000 per person.
You can submit the fee by DD or online.