University of Agriculture Sciences (UAS), Dharwad develops Organic Jaggery Technology Park
One stop for sugarcane farmers to become entrepreneurs with jaggery processing
University of Agriculture Sciences (UAS), Dharwad develops Organic Jaggery Technology Park with the investment of Rs. 4.4 crore under the Rastriya Krushi Vikasa Yojana. It is funded by Government of Karnataka. The park provides complete assistance to farmers to process their farm produced sugarcane into jaggery. To be noted the entire process of sugarcane being turned into jaggery is absolutely natural. The quality rich jaggery produced at the park is not only sold in domestic market but also attracting international buyers such as Russian clients and USA based Walmart.  Dr. Chandrashekar C. P, Agronomy Associate Professor, UAS speaks with Agriculture and Industry Survey magazine sharing the details on infrastructure, procedure, storage, market linkages, rules and regulations and future plans. Excerpts: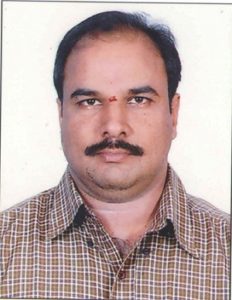 UAS has set up Organic Jaggery technology Park at two locations, first at Agriculture Research Station (ARS) Sankeshwar, Belagavi district in February 2013 and second at ARS, Mudhol, Bagalkot district in September 2013. Sugarcane processing started from October 2013 and since then there is constant growth for the farmers.
At both the locations complete jaggery processing unit is installed with crushing (to make sugarcane juice), boiling (juice turned into jaggery), drying yard (dry the bagasse) and godown (to store all three jaggery variants). We also have a laboratory to analyze different quality of jaggery and soil along with an administration office to keep the track of every processing schedule.  At Mudhol Park there is an additional feature, the residential training institute for the farmers on sugarcane cultivation and processing. Parks work 25 days/month and processing begins from October as sugarcane matures at that time. It extends up to April or May.
We are producing jaggery natural method. Use of chemicals inside the park is strictly prohibited. Secondly hygiene norms are to be followed stringently inside the park even during the processing.  The park is open for all sugarcane farmers who grow sugarcane through organic or natural farming practices. However, preference is given to the members.
First, the farmers should register with us mentioning the date of planting sugarcane, variety grown, soil conditions and complete contact details. They even have to specify the time their sugarcane matures for the harvest.  Throughout the process experienced labour team works with the farmer.
Processing begins with Net Randament Value (NRV) test of sugarcane juice to check on moisture content, ash content, reducing and non reducing sugar content etc. The test helps to find out the quality of final product jaggery. Higher the value of the test higher will be the quality of jaggery. Also at the soil laboratory soil of farmers' farmland is checked for soil serenity conditions, pH, electrical conductivity, organic matter content, major nutrients content precisely potassium and phosphours.
If the NRV test reveals the sugarcane is not matured for processing then even though farmer came first he will not be permitted to process because we cannot accept inferior quality of end product. He has to wait until his sugarcane is ready for processing.  Only high NRV sugarcane is allowed for jaggery processing.
First and foremost sugarcane is crushed to extract the juice. It is filtered to remove the physical impurities through physical filtration. Next it is boiled. During boiling the temperature is increased and lime and water are added as a clarification agent to neutralize the pH of the juice (as usually pH of juice is acidic). The neutral pH will precipitate the impurities present in the juice.
Subsequently second herbal clarification agent is added – the wild okra. 2kg okra mucilage is mixed in 1000 liter juice to remove impurities. It is added three times. The impurities float and removed physically through sieves. Pure juice is concentrated till we get moisture of 15%. At this time, we standardize the boiling temperature to 180oC, juice will be decanted from the boiling tank and it will be taken to the cooling pit. There it will be stirred and poured into different moulds. After removing from moulds, it will be kept for open drying in shelves or racks in the storage room. This is the process of solid jaggery.
Powdered or granular jaggery has few changes in the process. We are adding little more quantity of lime. The temperature of boiling is 120oC so that moisture content is reduced still more. Then it is taken to cooling pit. At the time of pouring the jaggery into moulds, it is stirred to make into granules of irregular size and weight. Then irregular size and weight will be pulverized to same sized granules using pulverizing machine.
To make liquid jaggery at 105oC the juice is removed from the boiling tank and kept for 8days in the vessel. It is allowed to decant leaving the crystal at the bottom of the container. The liquid is boiled at 55oC to remove contamination with microbes. Then it is bottled in aseptic conditions immediately and stored. The granules which are settled at the bottom are taken out and used for the preparation of solid jaggery.
The prepared jaggery is kept in the godown till it is sold. The godown is not humidity controlled instead we are using natural sunlight for drying granular jaggery and it will stored in 400grade polythene bags. All three variants of jaggery are stored in different racks and platforms inside the storage room. We provide vessels of 500 liter capacity made up of 304 food grade stainless steel for storage.
Farmer needs to pay Rs. 300/tonne (all inclusive) for the entire processing. We are linking the buyers to these farmer turned entrepreneurs. We do not take any profit. Selling price fixed is Rs. 50/kg solid jaggery, Rs.70/kg powdered jaggery and Rs. 40/kg liquid jaggery.
Farmers across Karnataka are encouraged to take up chemical free cultivation of sugarcane and process the same into three value added products at these two parks under the best facilities at minimum cost. We have provided a model to process the jaggery and it can be taken to different farmer's field. In future we shall further streamline the system!
Contact Details:
Dr. Chandrashekar C. P
Associate Professor of Agronomy, Dept of Agronomy, College of Agriculture, UAS, Dharwad – 580 005, Karnataka
Phone: 7829165693
Email: cpcshekar@gmail.com
(As told to Mamatha S R)