Organic Consumer Farmer Forum, Mangaluru
Organizes open mart for buy-sell of chemical-free food
Organic Consumer Farmer Forum (OCFF) came into existence in May 2014 at Mangaluru, Karnataka to provide consumers the access to poison-free food and direct platform to the farmers to sell their farm produce. "We 20 like-minded people joined hands and started this group. We organize an open mart on three Sunday every month. It starts at 7.30 AM and ends at 1.30 PM. Only condition is that only growers themselves have to come and sell their farm produce. There are 20 farmers selling at the mart and around 500-600 consumers come for the purchase," shares Mr. Addoor Krishna Rao, President, OCFF. At the mart vegetables, fruits, greens, cereals and pulses are sold.
The relation between farmers and the group is primarily based on trust but, "We visit farms of these 20 farmers minimum twice in a year. One visit is scheduled while other is unplanned. We take best possible efforts to ensure these farmers are producing food without any chemicals. If we ask for certification then cost of the food will increase because certification charges are too high and the documentation will be too tedious for the farmers. We are sure these all are genuine organic farmers as we have known them closely for many years," he asserts. "In addition, appearance and smell of the food items acts as an evidence for it being organically produced or not!"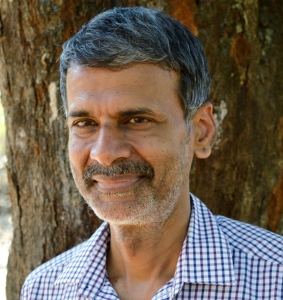 Price of all the commodities sold at the mart is reasonable. 'Products' cost is very less when compared to the same products sold in any organic store in cities. Farmers sell at this price because they get the full amount as they don't have to pay any commission to anyone! Then in mandi sales minimum 20% of their produce is discarded by the wholesalers as waste so that is loss for them but here at the mart there is no wastage percent. So farmers are able to earn money on their entire stock sale," explains Mr. Rao. Consumers are elated to purchase organic food at lesser price. Efforts of OCFF are commendable as it is win-win situation for all.
Challenges faced are ensuring that farmers continue organic farming practices, fixing reasonable price and convincing more consumer to buy produce from the mart. "Looking at the population, we have only 500-600 consumers visiting the mart. The number is too less. So we are consistently organizing awareness programs for general public to come forward and become regular buyers of organic products," he shares.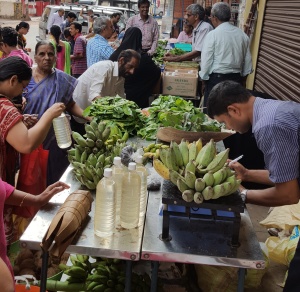 Activities of OCFF does not limit to organizing the open mart. Farmers are encouraged to grow new crops in addition to the crops usually grown by them. Mr. Rao highlights, "We have suggested some farmers to grow new varieties of jackfruit namely Chandra and Rudrakshi. These can be grown on the farm boundary and are unique in colour and size. These are expected to have good demand in the future. We provide such special information to our farmers."
For the consumers too OCFF conducts additional programs on organic cultivation. One program is 'Experiential Learning in Farming'. Urban consumer will be engaged in farming right from the land preparation till harvest. "During January – April 2016, we conducted vegetable cultivation project. We had 10 participants in paddy cultivation project. They come once or twice every week in our farm and worked. It was a successful project," elaborates Mr. Rao. "It is a continuous project started to let people know the hard work involved in organic farming. Then they respect their food more and get the contentment for growing their own food."
Recently OCFF arranged the food event where entire meal was prepared only with organic and healthy ingredients. It was priced at Rs. 300/- per meal. "The event attracted many people. Apart from serving the cooked food the people were told the benefits of eating poison-free food and recipe to prepare all the meal delicacies," he adds.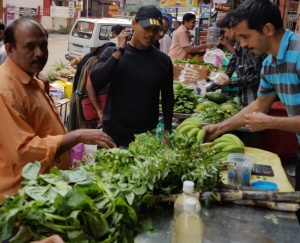 Future plans are to have two book releases. One is 'Organic Way of Living' and other "How Poison enters Human Body in Unbelievable Ways'. "There are some farmers who have done incredible work related to agriculture. We want to document their achievements and felicitate them," he shares.
Mr. Rao did his B.Sc (Agriculture) from University of Agricultural Sciences, Bangalore in 1977. He had served as Agricultural Officer in a leading Public Sector Bank and has visited numerous farms throughout his professional life. He has got the sharp knack to identify organically grown food items. Presently he is also doing paddy farming in the middle of his 4 acres farmland.
He concludes saying, "Our members are investing their time and energy in our various activities because we derive immense satisfaction when people buy from our mart and say the vegetables and fruits are very tasty and nutritious. It is invaluable satisfactions for us!"
Contact details:
Organic Consumer Farmer Forum (OCFF)
C/o Saahitya Kendra, P.M. Road, Hampankatta, Mangaluru 575 001
Mobile: 09448152620
Email: savayavabalaga@gmail.com