Engineering graduate takes up floriculture to be with the family
"I completed mechanical engineering in 2010. Soon after, I set up the polyhouse for Gerbera flower cultivation. The business was started in 2011 with financial assistance from family and bank. In the span of just 5 years I was able to repay the loan! Farming is profitable if done with sincerity and dedication just like any other business," says Mr. Naresh Vilasrao Padwal. His farm is located in Onmanabad district, Maharashtra. According to him Gerbera cultivation is easy to manage crop and has fairly satisfactory returns. "Price fluctuations per flower bud vary from Rs.1-14 yet collectively checking on annual returns the business is agreeable," he adds.
The farm is set up in half-acre area. Initial capital investment made was Rs. 16-18 lakh, "Rs.10 lakh for polyhouse construction, Rs. 2 lakh for drip irrigation system, Rs. 4.5 lakh for sapling procurement and rest miscellaneous expenses. Subsidy of Rs. 4.5 lakh was received on polyhouse however I still await for the subsidy for drip irrigation," he shares. Thirteen thousand saplings were procured from a Pune based company. "They send their official once in every month to check on the plants. If required he gives the suggestion on improving the yield and safeguarding the farm from any pest attack."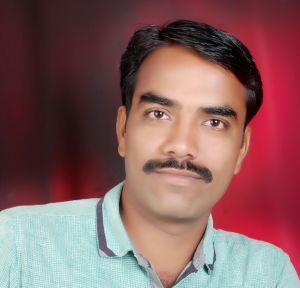 Once the saplings are transplanted it starts flowering after 80-90 days. In the farm, spraying is done every day. "One day I spray plant growth promoter and next day preventive pesticide. The cycle goes on," he adds. The plant yields flowers for 4-5 years later to which it needs to be changed. "In one year, one plant gives approximately 60-70 flowers. I have four different colours of flowers in my farm namely red, pink, blue and white. Harvesting is done every day in the morning. On an average we get 2000 flowers every single day. These are packed in daytime and dispatched to the buyer's location in the night," elaborates Mr. Padwal. Monthly expenses are Rs. 30 thousand.
Flowers are sent to Hyderabad. Mr. Padwal has fixed buyers since the beginning in Hyderabad. "Initially I used to send it by Volvo buses but now in my village many farmers have started the same business therefore we all send collectively in our vehicle to Hyderabad," he affirms. Payments are made once in eight days through NEFT transfer.
Mr. Padwal is working on setting up yet another similar farm. It shall be operational within 2-3 months. At first the loan was taken from Bank of Hyderabad. It was very tough to get the loan as the bank officials were not aware about the polyhouse farming, "They had to be explained about farming then the loan was given. For this new set up, it shall be relatively easy to get the loan," he asserts.
I wanted to be with my family in my village instead of taking up job in cities like Mumbai or Pune. In the village, farming was best possible occupation and I was passionate about plants as well. Horticulture farming was done in routine by all but I wanted to try something different. Therefore, on receiving the opportunity to visit floriculture farm near Pune city I went ahead. It was a good learning experience and gave me direction for life. On my return I started the floriculture farm. Today I am contended with my decision and recommend youth to get into farming business as they can stay connected with their roots, the eventual treasure," he signs off.
Contact details:
Mr. Naresh Vilasrao Padwal
At Post – Upla (M), Tal and District – Onmanabad, Maharashtra – 413501
Mobile: 9420203652
E-mail: nareshpadwal@gmail.com