Enables farmers to know mandi prices on finger tips
MandiTrades, a mobile app facilitates farmers to know average demand, peak/low demand season, in and off season needs, commodity price and rare items available in the market. The information is extremely handy for the farmers to plan their farms accordingly. The latest updates on agricultural commodity prices are sourced directly from Government of India's https://data.gov.in/. In addition, the app is boon for the traders/wholesalers too. They get the access to the extensive database that can be filtered by geography, produce type, location, availability, yield etc. Buyers and sellers are connected to one another through a simple phone call. It is the initiative of Mr. Edvin Varghese and Mr. G S Murthy.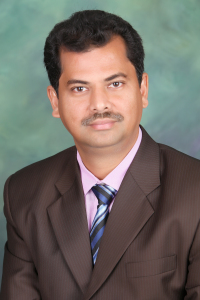 Mr. Varghese quit his corporate job to develop solutions to help farmers sell agricultural commodities at the price that enables them to earn profits. "We have seen the struggle of farmers and problems they face! Farmers were unable to figure out the price at which they should sell their farm produce. Inspite of being the producers farmers always were at the submissive position in the mandi as they were totally unaware of the market rates! Besides once during a general discussion on agriculture and farming a friend quoted, "Who will think about farmers?" It really gave me a kick to do something for the farmers," Mr. Varghese shares the drive to established Farmobi Technologies at Bangalore, Karnataka. Company operations were started on 2014 September.
Farmers missed computer revolution due to infrastructural constraints like no power, no internet, "So we thought through mobile app we would reach farmers. When we were thinking of this, that time govt opened farmer's data portal called "data.gov.in". It basically shared mandi prices in excel format. We used this data and developed first application for open government data called Mandi prices, where all the prices were shared in this mobile application," shares Mr. Varghese. "We could see lot of people were interested! They called us to appreciate our initiative to develop the app. After this an idea came to us that we should help farmers to connect with the direct buyers."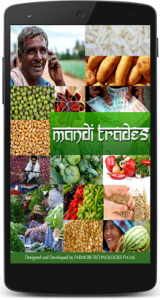 The app is complete knowledge e- system and e-commerce system for the farmers. It is integrated to Paytm also. "Farmers can use the app to find out mandi prices of wide range of agri commodities. He can use the app to sell products directly to buyers and can network with other people to buy the products too," explains Mr. Murthy. The mandi prices are pulled from data that is provided by the Government and it is connected to APMC. "Updates are controlled by the government, usually done 6-8times/day at https://data.gov.in/. The server is managed by the Union Govt of India," he says.
When asked, if the app is free download for the farmers as well as traders / wholesalers, Mr. Varghese elaborates, "Yes, it is free! We are making money through advertisements. Whenever anyone clicks on advertisements, we get money from the advertising companies. Many people are connected to the agriculture chain like transporting people, aggregators, financiers, fertilizer companies, cold storages etc. All these people advertise on the platform which generates our revenue. When any partner clicks on the app, we collect Rs.10 from them. Someone looking for agriculture finance we connect them to a finance company that is willing to fund them, which becomes hot lead for them. It is a proficient finance lead tool."
MandiTrades also has an e-commerce component, another revenue generating tool. "At our mandi shop we give 5 gram free seeds. If more quantity is needed, farmers have to pay and we get commission on the seeds. The price of these seeds is 40% less than the market price," he adds.
Presently app has 30,000 active users. It is an open app that can be used by anyone belonging to the agriculture community. It is multilingual, has a tab to change the local language. It is widely used in North, West and South India but has very less penetration in East India.
"We firmly believe in the Government of India's digitalization strategy and companies like Reliance and Airtel that are rolling out 4G across small towns. Farmers are coming together through smart phone," avers Mr. Murthy. "We also see that young people are more inclined to the use of app. They may help others or neighbours to put information."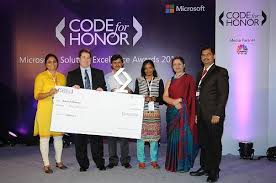 Although marginal farmers having half an acre land ownership are unable to afford the smart phone. "To reach them we are working with World Bank as a part of National Rural Livelihood Project. World Bank has created livelihood communities amongst small and marginal farmers. And our app is selected as a platform where small and marginal farmers' community will have a leader and he is been trained to use our mobile app for all others. He will be trained by the World Bank," he elucidates.
Speaking on creating awareness about the app amongst the farmers, Mr. Varghese says, "We are trying to work with journalist, NGOs and World Bank to let the end beneficiaries use this amazing technology to best of their advantage."
Company founders are in interaction with 2-3 investors. "We want to reach farmers at as many as places possible! We are also getting enquiries from outside India such as Kenya, Andola and Nigeria. We are very happy to work with all and aspire to help farmers earn commensurate to their hard work. To install the app people can missed call 080 33013296. They will get an SMS with the link so that they can install the app in their smart phone," duo concludes.
Contact details:
Farmobi Technologies
#1, Akhitaan Building, 3rd Floor, (Next to Knightsbridge Apartments), ITPL Main Road, Bangalore 560037
Mobile: 09900096747
Email: cto@farmobi.in, Edvin.Varghese@farmobi.in
Web: http://www.manditrades.com/