Climbing coconut and palm trees is the most difficult job for the farmers
"My father, Late Mr. M.J. Joseph could relate to the problem faced by the fellow farmers as we have these trees in our own farm. He solved it by crafting the palm climber. It is a simple device that makes it easy to climb the tall trees," shares Mr. Francis M.J.
The device consists of two metal loops 100 MM, M S rod having sub loops, rubber belt, wire ropes, connecting clamp, M.S. plates etc. Two pedestals are provided on two iron ladders fixed with these rings. Each pedestal has a main loop and sub loop. The device is fixed on the tree and the climber stands on the pedestals, upper ring is then loosened slightly, device gets lifted by the handles provided on it. To get down the same rings are loosened and the handles operated.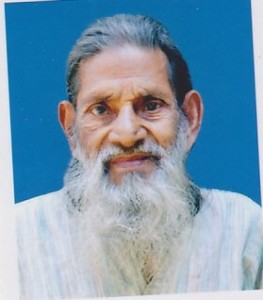 The rings are fitted in rubber belt with wire rope of 3.5 mm. Two main and two sub-loops are made for each leg. Pedestals fitted with handles in the upper side by using steel bars of 10 mm diameter. These pedestals are fitted to the ring. Device work according to the weight operator exerts on it, when weight is applied on the pedestal, it comes down and the device gets tightened to the trunk.
"We sell these climbers through our company, DAR M.J. Joseph Memorial Industries," he shares. "We make the climber in steel as well as iron. The steel climbers are sold at Rs. 2,200 and iron material climber at Rs. 1,700." Steel based palm climber is light in weight and easy to maintain.
Using the design of palm climber now Mr. Francis have developed climber for areca nut and coconut trees as well. On an average 1300 plus climbers are sold every year. Presently these devices are sold across the country. "However given an opportunity I shall be interested for exporting it as well. We always maintain the climbers in stock therefore we can make the delivery instantly," he adds.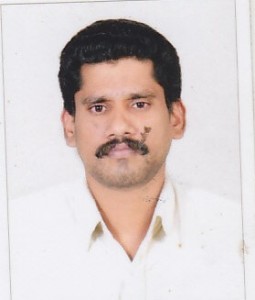 Challenge faced is duplication, "Seeing the device, many other people have started manufacturing and selling the climbers. Nonetheless, our design is the original," he shares.
"Being surrounded by equipments always, later we developed an areca nut peeler as well. It is getting good response from the buyers," says Mr. Francis and concludes, "We shall continue manufacturing the equipments that makes the farmers' life easy on and off the fields."
Contact details:
DAR M.J. Joseph Memorial Industries
Muthukulathil, Post Puranjan, Chemberi, District Kannur, Kerala – 670632
Phone: 0460-2213655, 7559880140
E-mail: josechemperi@gmail.com