Promotes aquaponics and hydroponics for urban farming
Mr. Vijay S. Yelmalle worked in chemical industry for 14 years in Singapore. While at work he came across the concept of sustainable farming and instantly picked it up as his passion. "I then started the research on the concept and learnt about aquaponics and hydroponics. These two are amazing alternate farming technique apt for urban farmer. We take the responsibility to create awareness on the techniques and provide training to those interested in growing safe food in water without soil using mineral nutrient solutions (hydroponics) and growing vegetables and fish simultaneously (aquaponics)," he describes as the drive to set up Center for Research in Alternative Farming Technologies (CRAFT) in Mumbai, India.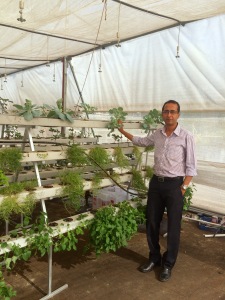 CRAFT is engaged conducting trial with Indian institutes such as IIT Mumbai to bring new cost effective and result efficient farming techniques. Company provides the complete hydroponic and aquaponic system at reasonable price to the farmers. "We ensure the techniques we promote are affordable to farmers and practically possible to execute in Indian soil," he adds.
In India aquaponics is more effective than in foreign countries as the fish feed is comparatively less in cost and fresh water fish is sold at good price opines Mr. Yelmalle and adds, "It is recommended because this system produces rich quality of herbs and vegetables organically. From second year the quantity is also increased by minimum 20% as the bacterial colonies are well set up post one year of operations." Tilapia fish is the ideal variety to be raised in aquaponics due to sturdy survival features. Twice in year the fish can be harvested. Tilapia fishlet is easily available in the market. All varieties of vegetables can be grown in this system. "It takes longer time in the first year but from second year onwards if planned well veggies can be harvested all the year round. Green leafy vegetables are grown faster than other crops," he adds.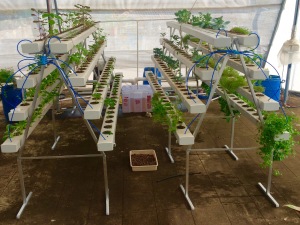 Mr. Yelmalle describes hydroponics as a factory where vegetables can be produced in bulk quantity with a complete control over the nutrient composition plus the taste. "We provide different media for growing crops in hydroponics like rice husk, coir etc," he adds.
When asked agriculture itself is a difficult industry to pursue and introducing a new concept in an unorganized sector would be challenging, Mr. Yelmalle replies, "Prior to establishing CRAFT we did intense research for three years. We invested time to understand the intricacies of farming and market followed by actual sales. Consequently we are receiving good response now for training session and farming systems."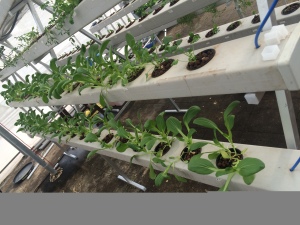 He is working on a new project to grow vegetables on the apartment terrace and sell the produce to the residents. Revealing more details he says, "In 2000 sq ft with the investment of INR 3 lakhs the farming structure is set up to grow green leafy veggies in soilless media vertically on the terrace periphery while other vegetables in the center of the terrace. The veggies thus produced will have less carbon emission and people can buy it from the terrace itself." 8-10 similar set up in the same vicinity brings down the operational and maintenance cost. "It is an ambitious project of ours and we are looking forward to bring the desired change in growing and buying everyday veggies," he concludes.
Contact details-
Center for Research in Alternative Farming Technologies (CRAFT)
A-503, Jai Ganesh CHS, Plot 31, Sector 20, Kharghar, Navi Mumbai – 410210
Mobile +91 8767 01 3131
Email: yelmalle@gmail.com , enquiry@craftagro.com
Web: http://craftagro.com/