Manipur based growers and suppliers of spices, herbs and tea. Specializes in black rice
"Farming in hills is done in the lap of nature untouched by any chemicals. Manipur is gifted with some exclusive crops that are packed with medicinal properties. Farmers in the state grow these crops using our traditional practices thereby its nutritive value remains intact," highlights Mr. Jiten Konthoujam, Founder, Circa Group.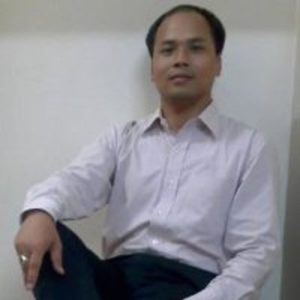 Circa Group was formally established in the year 2011. Company's product portfolio comprises of black rice, tapioca, bamboo shoot, spices namely large cardamom, chili, ginger and turmeric, herbs namely lemon grass and stevia. It is located at Nambol, Bishnupur district, Manipur. Amongst all the crops ginger, turmeric, chili and black rice have good demand and grown widely in the state.
Mr. Konthoujam left his flourishing career in Mumbai to promote agricultural products grown in Manipur throughout the country. "One of my good friends told me that food grown in North East Indian states has good demand in Australia and other countries too. I felt proud and decided to get back to my roots and invest time and resources to grow and supply best quality agricultural commodities that are specialties of our Manipur state. I have a strong aspiration to develop our state's agriculture and bring it into limelight for all good reasons," he adds.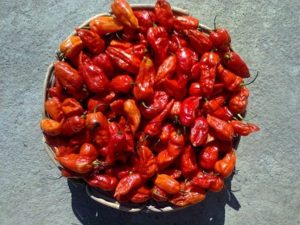 On his return from Mumbai Mr. Konthoujam found farmers across the state are able to grow specialty crops but fail terribly in selling thereby incur loss and keep accumulating debts. Therefore he started Circa Group and took all the farmers in his cover. "Now we all work together, discuss and resolve our farming issues and sell our produce under the brand name 'Circa'. My farm spreads in 400 acre while the total area under cultivation of Circa Group associates is approximately 2000 hectare," he says.
Most of the farming area in the state is remote therefore there is not much hindrance in the cultivation. Seeds used in the cultivation are desi varieties. "We sow the seeds of various crops meticulously and then allow the crops to grow on its' own. We do not remove any weeds or kill the microbes or follow schedule to add agri inputs. Plant growth is a natural process and we do not interfere in it. However we monitor the growth of the plants minutely and if there is a fall out then it is resolved using our traditional farming remedies. Post harvest the crop residue is mulched back in the soil," he states. Ginger, turmeric and chili are said to be independent crops whereas black rice needs constant attention.
"We grow indigenous black rice variety 'Chakhao'. It is sticky in nature. It is grown using SRI technology. Usually the rice gets attacked by the pest called as Leptocoryza sp. To control that naturally we hang rotten crabs on sticks across the farm. The bad smell of crabs forces the pests to leave the farm. In this way we manage the pest without using any pesticides," he shares. Black rice is sold at premium price.
Turmeric grown is Lakadong variety. It is has maximum curcumin content as high as 8%. Although this 10 months crop is native of Meghalya but it grows well in Manipur. 'Excess heat affects the turmeric plant adversely and in our state the heat is less therefore it grows well. In case of high temperature we give the protective cover to the plants by covering the stems with the mix of mud and chopped plants. In Australia we have huge demand for lakadong turmeric for its high curcumin content. With good care we get high yield," he shares.
Processing is the biggest challenge faced by Mr. Konthoujam. "We make good profits from bulk sale and these orders come from the pharmaceutical, manufacturing and cosmetic industry. We get good orders even for exports. However, these clients don't need fresh products instead ask for dry and processed form of our products! Production is our strength but processing is weakness at the moment as we are not having affirmative support from neither government nor other private companies for setting up the processing unit. Nevertheless we are trying our best to get into processing of our agricultural commodities," he emphasizes.
Sharing future plans he says, "We are now trying our hands on growing pineapple and passion fruits. Rest we want to expand our operation with good attention on exports."
In many Indian states agriculture in the prime occupation. "We are gifted with good climate, soil and information on various crops. I could identify the treasure of Manipur in specific crops and now I am committed to get the state and farmer recognition and prosperity they deserve!" concludes Mr. Konthoujam.
Contact details:
Circa Group
Air Port Road, P.S Nambol, Bishnupur District- 795134, Manipur
Mobile: +91 9612811491 , +91 8258923720
Email : circagroups@yahoo.com , contact@circagroups.com
Web: http://www.circagroups.com/