Shares his journey from debt to profits
"When we are facing loss, what is the fun in farming? If we are under loss it will become difficult to lead a normal life," These were the thoughts of Mr. Bannur Krishnappa when he was struggling to make end meet in chemical based farming. However things changed after he heard of Mr. Shubash Palekar. "Then I started zero-budget farming and things not only changed for good but we also experienced the far-fetched comforts and luxuries in day-to-day life," he adds. Now he grows various plants and vegetables in his farm organically. These include onion, chilies, green vegetables, marigold flower, banana, and sugarcane to name a few. His farm is located at Bannur village, Mysore District, Karnataka.
Prior to natural farming practice, in chemical farming they could get no profit as yield was either spoiled by disease or the income they got was not sufficient to pay of the loans as the expenditure on farming inputs was high. For sugarcane, the expenditure was Rs. 15-20 thousand, for paddy it was Rs. 3-5 thousand per acre and for horticulture cultivation it was Rs. 25-30 thousand. Frustrated, he even joined protests held by Karnataka Farmers Association for farmers' rights. "I felt being part of protest is waste of time and I lose respect! So I looked for an alternative and came to know about zero budget natural farming," he shares.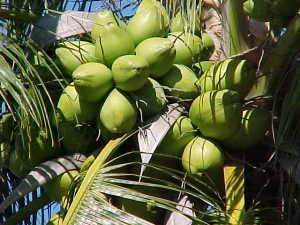 "I attended 2 days training program of Mr. Subhash Palekar in Hubli. We were taught the farming practice with one cow in 30acres. 10kg cow dung, 5-10liters cow urine, 2kgs dicot grains powder, 2kgs black jaggery, 1 fist soil and 200liters of water. Stir this mixture thrice in a day for 2days. It will ferment, and within 7 or 10days if it is put to soil, the crops will grow well," he remembers.
In the first attempt with new learning, for 1 acre the total revenue was Rs. 24 thousand and expenditure Rs. 6 thousand that gave him net profit of Rs. 18 thousand. Breaking down, onion's yield of 2.5quintal and 6.5quintal black eyed peas provided Rs. 6 thousand, chilies Rs. 8 thousand, marigold Rs. 8 thousand and pumpkin Rs. 10 thousand,
In addition, "I earned Rs. 2lakhs from banana sales," Mr. Krishnappa shares happily. "People from Iskcon came forward to buy banana as it was chemical free and bought it at 25% more than normal rate." The varieties of paddy he keeps are Basmati and Salem. The yields are 15 quintals and 24 quintals respectively.
"With the minimum rate of Rs. 50/kg of jaggery I earn Rs. 3 lakh per annum," he shares. 1 quintal of sugarcane yields 20 kgs of jaggery. Cocoa is sold to Cadbury Company at Rs. 150-200/kg.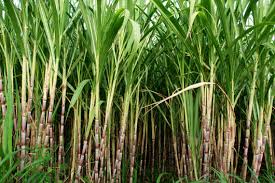 Sharing production intricacies he says, "We treat the seeds with 5kgs cow dung, 5litre cow urine and 50g lime with 1 fist soil and 20-50litres water. We leave this mixture for one night. Then we soak all the seeds and sow it in the fields. With this practice disease are prevented. By using jeevamrutha we are providing culture which will provide good number of microorganisms."
He says mulching process provides 25-40 degrees temp, 45-75 degrees moisture which is optimum for plant growth. "Monocot plant waste are all carbon, dicot plant waste are nitrogen. 100%carbon and 10%nitrogen when combined it becomes humus, it will recycle," he elaborates. "If we prepare 1kg humus, it provides 6litres of water which is absorbed from atmosphere hence reducing total water used."
He propagates the five layer model by Mr. Subash Palekar saying, "The five layer model helps me earn Rs. 2 lakh/acre. The model is – big trees in the 1st layer, 2nd layer medium tree, 3rd layer shrub, 4th later herb and 5th layer grass. I have grown accordingly – like 1st layer coconut tree, 2nd layer medium tree like sweet lime and orange, 3rd layer arecanut and banana, 4th layer coffee, cocoa, and 5th turmeric and ginger. Thus in a 36ft x 36ft area, he have 21 coconut trees, 21 mosambi, 21 arecanut tree, 21 glyceridia, 21 coffee or cocoa, 21 pepper clinched into arecanut tree, 21 vanilla clubbed with glyceridia, 21 drumsticks tree clubbed with climbers, turmeric and ginger."
"As a director of Karnataka Naisargakrushi I want every farmer to learn and implement this model," he shares his plans. "I am visiting even different states like AP to show and teach this model. I want to create awareness about this model to avoid debts and suicides amongst the farming community."
Contact details:
Mr. Bannur Krishnappa
Naisargika Krushivibhaga Rajya Adhyaksharu,
Karnataka Krushi Sangha, Bannur Dairy Road, ThyagarajaMohalla, T NarasipuraTaluk, Mysore District, Karnataka
Mobile: 09880587545
Email: Siddharth.chopde@gmail.com