Processes and distills agarwood and aromatic essential oils. Also provides planting material and consultancy
Agarwood oil is the most expensive essential oil in the world. North Eastern States in India have the best weather conditions required for agarwood tree plantation. "This precious forest tree was available in nature in Assam. Unfortunately people in our region reaped the monetary benefits by harvesting the tree but didn't plant the new saplings. Consequently the tree was almost extinct. Being from farming background we had our own farmland therefore along with my family I took the initiative to revive this lost treasure of our nature!" says Mr. Tajul Islam Bakshi, Founder and CEO, Assam Aromas the reason for venturing into agarwood plantation and processing. Bakshi family later also set up processing and distillation unit. The company is located at Nagoan, Assam.
Assam Aromas was set up in 1991. Main business activities are agarwood and aromatic plants cultivation, processing and distillation. Consultancy is provided as well for the agarwood plantation. The company also maintains a nursery that supplies saplings and other planting material of all aromatic plants. "Other than agarwood oil we also sell agarwood chips, dust and hydrosol. We are the bulk suppliers of many essential oils such as patchouli, citronella and lemon grass etc," he adds.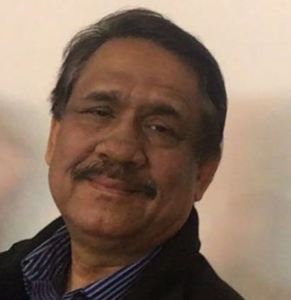 In the natural process, the tree gets infected with a virus or the internal cavities, gets stressed and forms some resins. This resin is agarwood that is sold at the price more than gold! In Assam the agarwood formation process takes place on its own and does not needs any artificial inoculation. "In South India and other parts of the country, artificial inoculation is mandatory but in Assam we do not require it at all," claims Mr. Bakshi.
Agarwood (resin) processing is time and labour intensive. After the tree is harvested, the processing procedure beings with sorting followed by cutting. The cut pieces are then grinded into powder which is then soaked in water for one month. "Next it is distilled continuously for seven days then we procure pure agarwood oil. 40 kg agarwood tree pieces produce only 100 ml pure agarwood oil. It can explain the reason for oil being so expensive!" he affirms. The by-products of the processing are sold to incense stick manufacturers.

The saplings of agarwood are sold at Rs. 10-25 depending on the ordered quantity. "We get many enquiries for 100 or 200 saplings but we do not process it as we take the minimum order of 1000 saplings. We take orders from across the country. Saplings are sent to various locations through rail transport," he shares. The saplings sold are 1-2 years sold. Usually the tree starts producing the resin after seven years. "Therefore artificial inoculation must be done when the tree is seven years old. Then leave it for 3 more years. Once it is 10 years plus then the tree is ready for harvesting," elaborates Mr. Bakshi. The sapling grows well in sub-topical climatic conditions. It is not suitable for colder regions or area where water logging is a problem.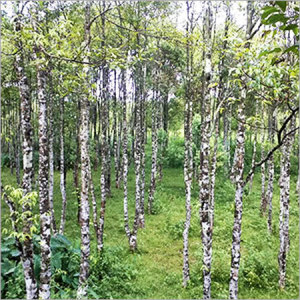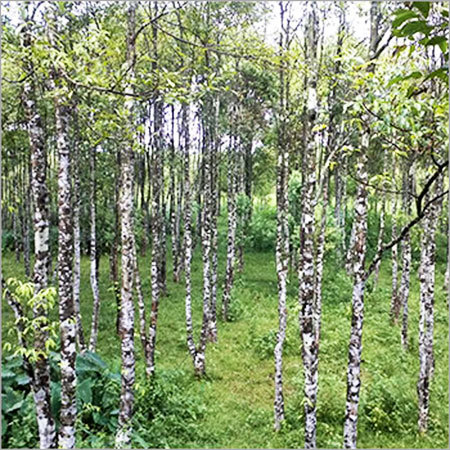 China, South East Asia and France are markets having tremendous demand of agarwood oil. Mr. Bakshi says, "Selling essential oils is not tough. We get buyers easily. Processing and distillation is the difficult process. Besides the production process is quite long!" Assam Aromas produces and sells aromatic essential oils too. These are sold to bulk traders who re-sell it under their brand name. When asked for direct sales he responds, "Selling online or direct sales is certainly good. However it is expensive to set up the bottling, packing, labeling and distribution system. I prefer to sell to traders."
Mr. Bakshi encourages people to grow agarwood plants as it has good potential in future. "Slowly people in entire country are getting aware of numerous benefits of growing agarwood trees. It is long-term investment that promises high returns. Further, agarwood is our fortune and we must protect and pursue it," he concludes.
Contact details:
Assam Aromas
Police Line, GRB Road, Fauzdaripatty, Nagaon – 782001, Assam, India
Phone: 098188 63542
E-mail: assamaromas@gmail.com
Web: http://www.assamaromas.com/