Hyderabad based consultants having extensive industry experience in more than 15 sectors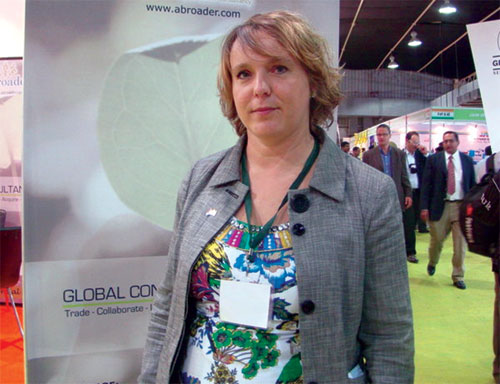 Abroader Consultancy India was established in 2001 in Bangalore, Karnataka. Ms. Carn Rustema, Director and Mr. Pratap Raju are the founders of the company. It's a cross-border global consultancy services from and to India, Europe and North America.
Abroader Consultancy has worked for more than 12 years on international consultancy assignments. The company helps many organisations to set their feet on new grounds, step-by-step.
It helps clients to explore global opportunities, enter new markets, the challenge is to make new ideas work by ensuring that to give full priority to long-term success of clients. Making opportunities real requires both dedication and expertise, besides a hands-on attitude and on the ground implementation support. In today's world, the meaning of global business is truly dynamic and offers many opportunities for companies around the globe. Abroader is a boutique consultancy firm. The team helps organizations turn market potential into business reality.
The firm combines extensive industry experience, in more than 15 sectors, with local market knowledge. It knows how to open doors, identify international business opportunities and make them real. The team of consultants, sector managers, sector researchers and financial experts has more than 70 years of private sector experience. Its understanding of the local context and business reality, combined with hands-on and result-oriented attitude defines how the firm works with clients.
The firm's services include: Corporate Representative Services, Trade Show Representation, Cluster Mission Support, Strategic Partner Search, Negotiation Support, Legal Support, R & D Collaborations, Lead identification & Qualification, Business Development, BID/Tender Modelling, Incorporation of New Business, IP Protection Support, Market Entrance Strategy, Market Research, Trade and Investment Promotion, Cross Cultural Training, Destination Promotion Services, Build-Operate-Transfer Facilitation.
Ms. Carin Rustema (M Sc.) holds a Masters degree from the University of Amsterdam (Communication Science) and two post-graduate diplomas in Brand Management and Business Economics (University Groningen, Netherlands). She married Mr. Pratap Raju and started this Abroader Consultancy Services Private Limited in 2001.
Ms. Carin has more than 17 years of international business and consultancy experience in various sectors. She started her career in the international food and service industry in Europe, where she worked for 6 years for reputed HRM, Telecom, Energy, Insurance and Market Research Firms. She co-founded Abroader Consultancy in India in 2001. With almost 20 years of international experience, she is responsible for the European market and works with team of consultants and associates in India to handle client requirements. Since 2002, Ms. Carin was a Senior Visiting Lecturer at the biggest Tourism Management University in the world (based in the Netherlands) and is the co-author of the book Corporate Communication Worldwide. She is the founding member of the India Netherlands Business Circle (Bangalore) and is a member of the Agri-Food Processing Expert Committee of the Bangalore Chamber of Industry and Commerce.
Mr. Pratap Raju (Bachelor in Electronic & Telecom Engineering, MBA), born in Bangalore, grew up in ten different Indian cities. He is an Electronics Engineer (JNTU, Hyderabad) with an MBA (Symbiosis, Pune) and was granted a Dutch Govt. fellowship in 1990 for a postgraduate programme in The Netherlands.
Mr. Pratap has more than 25 years of business and consultancy experience in 3 continents (Asia, Europe, North America) and 9 sectors. He started his career in the technology sector in India and moved to Europe in 1992 and held global business development positions with international food and technology companies in the Netherlands and Italy. In 2001, Mr. Pratap co-founded Abroader Consultancy India Private Limited and works since then on investment, trade and partnership opportunities for clients in Asia (including India), Europe and North America. He represented the Province of British Columbia (Canada) in India (2009-12) for their Trade and Investment Services in technology and innovation.
Ms. Carin Rustema says "I was born and bought up and studied in Netherlands. I was 21 years old when I moved from Netherlands to Amsterdam. I studied agriculture science. I happened to meet an Indian guy Mr. Pratap Raju who came on a scholarship from India to Netherlands and also studied in Netherlands. He is from Andhra Pradesh, Hyderabad and he became my husband. We finally after spending time in Netherlands moved to Amsterdam. Later we moved to India and started this Abroader Consultancy India Private Limited in Bangalore, Karnataka state.
Our Correspondent
Are you interested in finding new business partners, entering new markets or establishing a sales office to make your business grow? Then contact:
Abroader Consultancy India Pvt. Ltd.
(Registered Office)
140A, 3rd Main, 1st Block
Koramangala,
Bangalore – 560 034.
Karnataka state. India .
Tel: + 91 8971682052.
Email: info@abroader.com
Abroader Consultancy, Amsterdam
(Administrative Office)
Hoofdweg 660, 1055 AB Amsterdam,
The Netherlands.
Tel: + 31 20 7173149 (VOIP)
Fax: + 31 84 7420974
info@abroader.com
Source : Agriculture & Industry Survey